As part of our topic 'Toys and Games' children in the primary classroom have been reading 'Toys in Space' by Mini Grey. Pupils enjoyed this book immensely and have created wonderful writing (as you can see on display in the school room).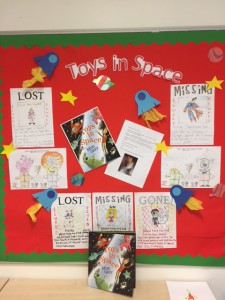 We decided to contact the author, Mini Grey, to thank her for inspiring all this writing. We are so glad we did, she wrote back to us and even gave us a medal for extraordinary writing!
Dear Charlotte and Class – a fabulous array of desperately-missing toys and mysterious aliens – lovely stuff! Thank you for letting me see it.
You definitely deserve this: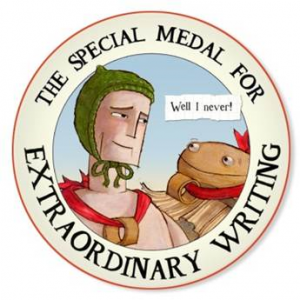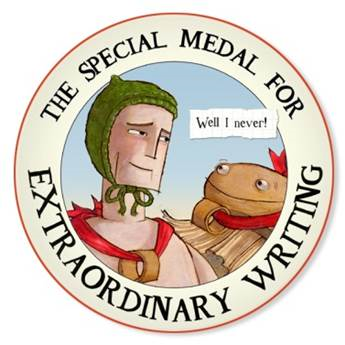 Wishing all good stuff to you